Introduction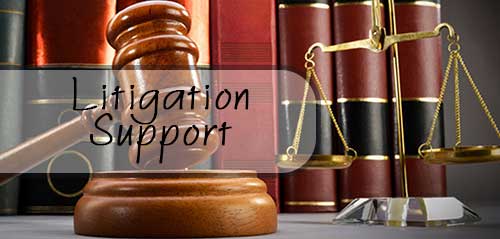 The art of business management, world over, has undergone significant and drastic changes over the last few years, and this is only the beginning. Corporations can now leverage the Intellectual Property they own, making it their biggest asset. The scope and definition of IP is also expanding, in concurrence with the steep growth of International Trade & Globalization of economic activities. IPR have emerged as the 'Low Investment Growth Mantra', and we at Khurana & Khurana (K & K) understand this and the pivotal role IP plays or can play in our client's success. Today, we assist business houses to strategize and grow by leveraging their IP rights through Creation, Promotion, Protection, and Commercialisation of Intellectual Properties. K&K has a legacy of about five years and a team of experts specialising in each IP area that undertake its activities in three broad categories, and to function as our client's point destination for all IP needs.
Experience
Khurana and Khurana has a legacy of over five years in Patent Litigation Support Services. We serve some of the leading Corporates, across the globe, for their complete Patent and IP Litigation Support needs. Khurana & Khurana has a strong and dedicated team of Patent Attorneys and Practitioners, wherein these Practitioners have a broad range of experience working with Leading Field Experts and In-house IP Counsels. Khurana & Khurana primary service verticals fall in the following domains:
Litigation Support Services to Patent and Trade Mark In-house Counsels.
Assisting clients in strategizing the IP Litigations, identifying potential issues and areas of concern, evaluating risks, defining the budget of taking forward the litigation to a logical conclusion.
Experience working as Counsel for many Patent litigation matters for our corporate clients.
Advising clients by dynamically evaluating multiple strategic dispute resolution routes on a case by case basis for the multinational corporations.
Conducting case law research, preparing and responding to legal notices, preparing plaints and taking on the complete litigation.
Our Approach
We at Khurana and Khurana work with each client independently wherein we customize the service based on the client's requirements and expectations. Our complete focus, while executing each project, is to ensure consistent quality standards while maintaining quick turn-around times. Our practice boasts access to all major Patent and Non-Patent Databases allowing the firm to undertake projects ranging from complex Sequence or Structure searches to Non-Patent Literature Searches for Integrated Circuit Layouts and or Semiconductor/Timing Circuits based technologies. We also take pride in having access to all major Indian Legal Databases which allows K&K Attorneys to keep abreast with the latest case laws and to use them effectively at opportune times. Additionally we also have meticulous security practices and policies in place to maintain all confidential data. Our firm follows the complete flow cycle of a typical Law Firm, and that we support and work under strict SLA's to ensure seamless support and uptime to all Attorneys. Our firm strictly engages in Requirement Gathering -> Evaluation and Scope Assessment -> Execution and Peer Review -> Preparation and Sending of Final Deliverable process for each project to ensure the desired value proposition and consistency of results.